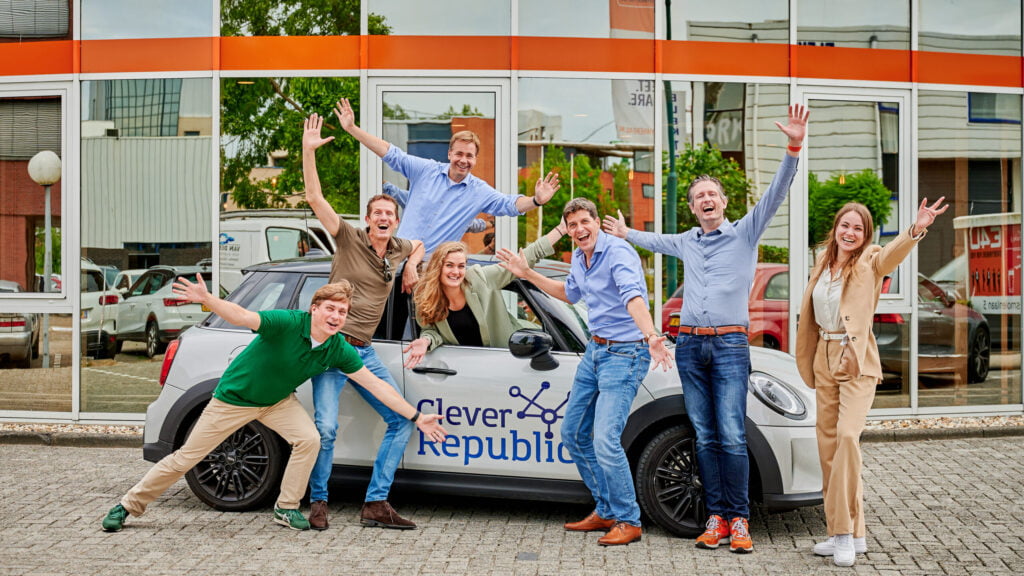 Traineeship Data Intelligence
+31 6 13 18 14 94
hr@cleverrepublic.com
Clever Republic is looking for Trainees / Junior Consultants Data Intelligence
About Clever Republic
Clever Republic is a fast-growing, young consulting firm operating in the Data Intelligence market. Clever Republic is a Republic of like-minded professionals with a clear vision for the use of data in organizations. Clever Republic specializes in Data Governance; the new way of structuring data, optimizing and securing data quality. This way, Clever Republic adds great value in an area essential to the client.
What does the position look like
Clever Republic is looking for people who feel at home at the intersection of data and business. Collaboration, knowledge sharing and continuous personal development are key at Clever Republic. As a Trainee / Junior Consultant, you will learn how to add value to clients by advising them on how to optimize the organization of data. But also how they can protect this data and increase quality, by means of a good strategy, structure, processes and procedures.
In your projects at clients you will focus on data, processes, systems, people and laws and regulations. As we call it: 'Connecting the dots'! An assignment takes about 3 to 6 months on average. If desired, you will assist in the implementation of your advice.
In this role, you will further develop your knowledge of data and sharpen your consulting skills. Clever Republic teaches you to master the consulting profession and focuses on your personal development and professional growth. A comprehensive package of Data Governance courses and competency-based training is at your disposal. In addition, you will receive excellent substantive guidance from Clever Republic's Senior Consultants.
The traineeship lasts two years. Eventually, you will become ultimately responsible for your assignments and in turn you will coach new Trainees.
The Trainee / Junior Consultant Data Intelligence:
Has at least a completed Master's degree in, for example, Information Management, Data Science, Econometrics, Business Administration, Business Economics or in another analytical / technical field,
Has no or up to three years of relevant work experience,
Wants to work in a dynamic environment,
Is eager to gain more and more knowledge and sharpen skills in the field of data and consulting,
Has drive, ambition, team spirit and entrepreneurship,
Has excellent analytical skills and strong communication skills,
Has excellent knowledge of the Dutch and English languages.
Challenging projects at influential companies (e.g. Heineken, LeasePlan, ASML and Aegon),
Extensive personal development program,

Excellent salary,

Lease car,
Laptop, work phone and other essentials,
Working in a fast growing team with a young dynamic,
Trip to New York!
Are you interested in a flying start to your Career at Clever Republic? Feel free to contact us or send your CV with short motivation to hr@cleverrepublic.com.