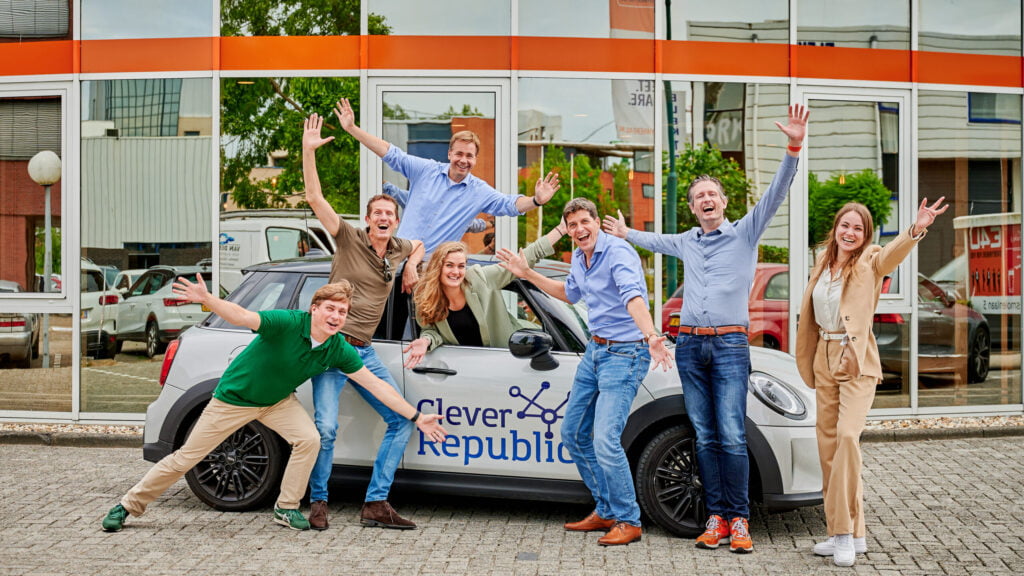 Graduate Internship Data Intelligence
+31 6 22 385 086
hr@cleverrepublic.com
Clever Republic is a young company that operates in a newly developed data intelligence market. On this new market there are plenty of opportunities for Clever Republic, and also many research opportunities for you! Clever Republic is a republic of like-minded professionals with a vision on the use of data in organisations, who are always looking for further personal and professional growth. We make decisions together and we have a great deal of freedom in terms of the work, employment benefits, and the design of the working environment.

We are looking for a graduate student (WO) who is interested to get to know the world of Data Intelligence/Data Governance. As a thesis intern you will do research on a topic that you have chosen yourself within the field of Data Governance and Data Intelligence. These fields have a lot in common with e.g., Information Management. Where Information Management focusses on aligning Business and IT, Data Governance/Intelligence aligns business and data. So, you might imagine how much research there can be done! During the internship you will be intensively supported by an experienced consultant within Clever Republic.
You have affection with data, IT, and its potential in organizations and you are eager to learn more about this newly developing market.
You are enrolled at a relevant study, at an university (e.g., Data Science, Information Management, Information Technology, Business Administration, Business Information Management …).
You are in the last phase of your Master and are looking for a thesis internship.
You have a great sense of responsibility; you are ambitious and open to learn new things and explore a new world.
You are fluent in the Dutch language.
A unique opportunity to get to know our fast-growing company, while graduating.
Access to a network of internationally renowned partner companies. As an intern at our company, you will be able to use these contacts to get participants from the largest Dutch companies for your research and to grow your own network.
Practical insights and experience in the world of Data Intelligence.
As we are constantly looking for new Consultants, this is a great opportunity to get to know our culture and potentially grow into the company!
A good internship allowance and a great working environment in the (Green) heart of the Netherlands.