Data Governance for Heineken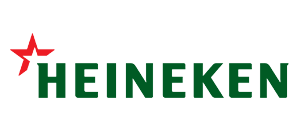 Clever Republic started implementing Data Governance at Heineken Netherlands back in 2018. The question of our client was to help build-up a Data Governance organisation within Heineken Netherlands from scratch (as part of a newly formed Data & Analytics Office). Starting with a Proof-of-Value and creating the requirements for a Request for Proposal, Clever Republic helped Heineken in selecting Data Governance tooling (Collibra) and implemented it from scratch.
We have been creating and implementing the:
Assetmodel
Metamodel
Data Catalog
Business Glossary
User roles
Active Directory integration
Workflows
Report integration
Training
We've been awarded an "Honorable mention for the Collibra Data Intelligence Program of the Year 2020″ by Collibra during their Data Citizens 2020 event.
During the implementation for Heineken Netherlands we have also been helping Heineken Global (International) in their first steps to roll-out Collibra to 78 countries and setting up their Data Governance initiative as part of the Digital & Technology department.