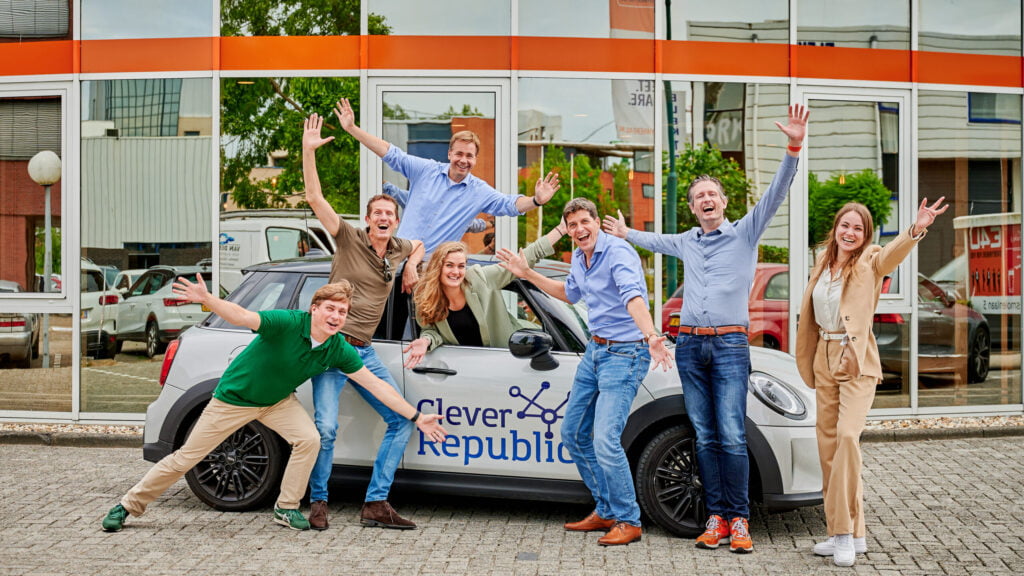 Side job Office Manager (approx. 16 hrs/wk)
+31 6 13 18 14 94
vacatures@cleverrepublic.com
Super side job as Office Manager for an enterprising student who would like to be part of an ambitious, vibrant organization!
Clever Republic is looking for a part-time Office Manager (approx. 16 hrs/wk)
About Clever Republic
Clever Republic is a fast-growing, young consulting firm operating in the Data Intelligence market. Clever Republic is a Republic of like-minded professionals with a clear vision for the use of data in organizations. Clever Republic specializes in Data Governance; the new way of structuring data, optimizing and securing data quality. This way, Clever Republic adds great value in an area essential to the client.
Clever Republic is growing rapidly and by now it is high time someone put the internal organization in order. Almost all non-consulting tasks are included. Now everyone does one thing or another on top of their regular work.
What the position looks like:
Being the spider in the web making sure everything runs smoothly in the office. From managing agendas to coordinating meetings and arranging travel for our consultants.
Establish and document administrative and office processes so that everyone in the company is aware of how they work.
Function as a point of contact for internal staff and provide support for various ad hoc tasks.
Ordering office supplies and ensures our consultants have the right tools to perform their work. You liaise with suppliers and ensure that all required materials are delivered on time.
Entering invoices and taking care of time registration.
Coordinating with the leasing company about cars for our consultants so that they always have reliable transportation.
Organizing company events. From team outings to get-togethers, you make sure our team has a great time. From team trips to social events, you make sure our team has a great time.
What we offer you:
A challenging position within a dynamic and growing organization where you will have plenty of opportunities to further develop yourself.
A pleasant working environment where teamwork and a positive work atmosphere are key and where your input is highly valued. We value your ideas and listen to your input.
Ability to work flexibly and from home, with the necessary facilities.
You will work with a team of enthusiastic colleagues who strive for success together.
Challenge your colleagues to an exciting table tennis competition and provide much needed relaxation in the office.
A great hourly rate to match your experience and commitment.
What we ask:
You are an enthusiastic, inquisitive 3rd year Bachelor or Master student (for example HR or Facilities, but direction Marketing, Data, Communication or Economics is also possible).
You can flexibly schedule approximately 16 hours per week, depending on your study load.
You have a proactive attitude and like to look for new opportunities to improve the office and processes.
Taking responsibility and working independently are characteristics that characterize you. In addition, you have good organizational and communication skills.
You have excellent command of the Dutch and English language, both oral and written.
You identify the ad hoc tasks at hand and have a solution-oriented work attitude, with an eye for detail and the ability to manage multiple tasks simultaneously.
You have good knowledge of Microsoft Office and experience with administrative systems.
Customer-oriented attitude and the ability to deal with people in a friendly and professional manner.
Does this sound like the perfect challenge for you? Then don't wait any longer and apply now as our new Office Manager! Join our team and be part of our dynamic company where your contribution makes the difference! Feel free to contact Frederike De Boer (+31 6 13 18 14 94) or send your CV with short motivation to frederikedeboer@cleverrepublic.com.